The Amara Journey Base Camp
02/05/2018 @ 08:00

-

05/05/2018 @ 17:00

BST
​​Invitation to the Amara Journey Base Camp, May 2nd – 5th, 2018 in Iceland
The Amara Journey is a guided journey for developing the kind of leadership capable of creating and leading transformations whilst enacting it through a breakthrough transformational project.
"The idea of the Base Camp is that it is one step on the possible climb of Mount Everest or a mountain of your choice. For some the journey to Base Camp is a challenge and achievement in itself – for others it is the preparation for a tough and rewarding journey ahead."
The purpose of this event is to do the multidimensional: inner, outer and relational work to powerfully initiate a new future for you, your team and your project. Joining this event will help you plan and prepare for the next stage of the Amara Journey. You will be able to explore the potential value, the investment required and the team you want to bring with you.
The programme will guide you in an exploration of your own personal transformation work and reveal more clearly your deeply held vision and purpose. It will also bring attention to your external environment, context or organisation.
We invite you to come along with a creative partner, or partners who are called to work on the future together, and identify the development work needed, both together and separately to go to another level.
"Fresh and innovative thinking is the most valuable commodity of success today and the future." Jessica Uhl, CFO, Shell
THE BASE CAMP EXPERIENCE
You will be invited to:
Create a space to take stock of what's needed
Identify and let go of those things that get in the way of moving forward
Re-vision and clarify the breakthrough project for you and your organisation
Co-create a map of what's needed for the journey for you and others
Clarify the resources around the group that you might make good use of and offer to others also joining the journey
You will walk out of the Amara Journey Base Camp with:
Fresh and innovative thinking for yourself and your vision with the capability to reliably access this and act from this place
A view of the landscape of your environment (organisation, market) with clarity and acuity
A deep alignment within yourself and your "team" that is expressed in inspired and timely action
Concrete steps for what comes next in your project
Transformational practices you have learned to apply back at work
Our core practice for leading organisational transformation is Inquiry-in-Action and presented in the book Street Smart Awareness and Inquiry-in-Action.
WHY ICELAND?
There is magic, mystery and pride of this extraordinary place. If true wealth is access to nature and culture than we would be hard pressed to find a wealthier place than Iceland. From the northern lights and amazing geysers and waterfalls to the spirit of transformation and innovation that has the government crowdsourcing the writing of the constitution, to the Icelandic parliament being 50% women, mostly under 35 years old. Iceland is independent, wild and vibrantly alive.
The investment will be:
For 2 people, 3500 € + VAT (if applicable)
For 3 people, 4500 € + VAT (if applicable)
For 4 people, 5500 € + VAT (if applicable)
HOSTING AND FACILITATION TEAM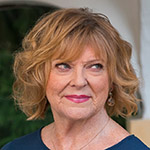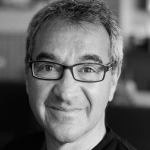 For further inquiries or to register for the Amara Journey Base Camp, contact Heidi Gutekunst +358 40 514 753, heidi@amara.fi